Reuters
November 26, 2012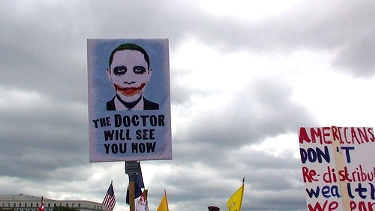 Photo by NObamaNoMas, via Flickr
The U.S. Supreme Court on Monday revived a challenge to President Barack Obama's healthcare reforms, allowing a Christian college to pursue litigation raising First Amendment objections to a law that the court mostly upheld in June.
Liberty University, based in Lynchburg, Virginia, had challenged both the individual mandate, which required all people to obtain insurance by 2014 or pay a penalty, and a separate mandate requiring large employers to provide coverage for workers.
In September 2011, a federal appeals court in Richmond, Virginia, said it lacked jurisdiction because challenging the mandates would have violated the federal Anti-Injunction Act's ban on lawsuits seeking to halt collection of a tax.
Get what you and your family need with today's top-selling products now!