TheLocal.se
October 17, 2012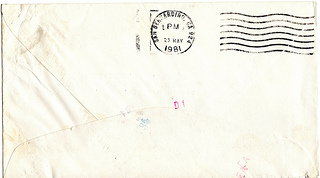 (Photo by California Cthulhu (Will Hart), via Flickr)
The US embassy in Stockholm was evacuated on Wednesday with Swedish emergency services and police on the scene, investigating what media has referred to as a mystery letter containing "an unidentified white powder".
"There has been a potential security incident that we are investigating and we have temporarily been evacuated," said Jeff Andersson, spokesperson for the embassy to The Local.
[…] "I can confirm that there was a white powder in the envelope. It will be analyzed today or tomorrow, but for now, no one knows what it is," explained Albin Näverberg of the Stockholm police to The Local.