Marc Lallanilla
Live Science
April 5, 2013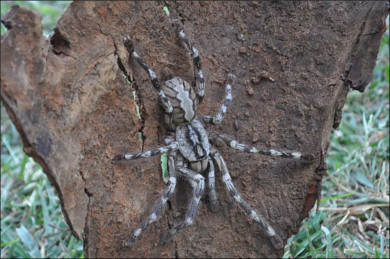 It's big, it's hairy, and it's venomous.
The newest spider to give arachnophobes the willies, a tarantula named Poecilotheria rajaei has been discovered on the island nation of Sri Lanka.
With a leg span of 8 inches (20 centimeters) and enough venom to kill mice, lizards, small birds and snakes, according to Sky News, the crawler is covered in subtle markings of gray, pink and daffodil yellow.
"It can be quite attractive, unless spiders freak you out," Peter Kirk, editor of the British Tarantula Society journal, told the New York Daily News.
Also, support your body by getting all the vitamins and minerals you need with the Ultra 12 and Vitamin Mineral Fusion Combo Pack now at 50% off!