Deb Nicklay
Globe Gazette
July 12, 2010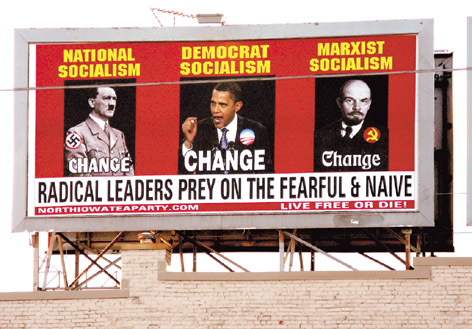 Members of the Iowa Tea Party believe a billboard erected by its North Iowa counterpart comparing President Barack Obama to Adolph Hitler crosses a dangerous line.
"At our last rally we saw some people with these kinds of signs and asked people to put them down," said John White, coordinator of the Iowa Tea Party movement. "It's borderline hate crime."
The sign, located in the 600 block of South Federal Avenue, was ordered and paid for by the North Iowa Tea Party organization, according to the billboard company.
{openx:49}