Emma Roller
National Journal
April 9, 2014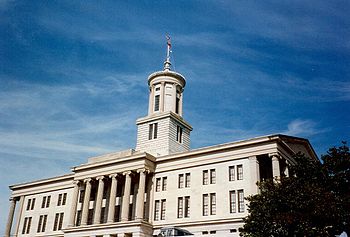 When you think of the type of countries the United Nations might want to keep an eye on, you probably think of, say, Libya, whose citizens voted for the first time in over 40 years in 2012.
But newly democratized countries aren't the only subjects of U.N. election oversight. In 2012, civil-rights groups voiced their concern to the U.N. that state voter-ID laws would lead to voter suppression. The U.N. sent 44 of its election monitors to states—including Tennessee—and drew much ire from conservative groups in the process.
Now, the Republican-controlled Legislature in Tennessee is fighting back against the international governing body. On Tuesday, the state Senate passed a bill banning U.N. elections monitors from overseeing state elections—unless they have express permission from the U.S. Senate to be there. The legislation now sits on Republican Gov. Bill Haslam's desk, waiting to be signed.
Get what you and your family need with today's top-selling products now!