Adan Salazar
Infowars.com
January 21, 2013
In what may prove to be a detrimental move for the deal giant, Internet coupon retailer Groupon.com has reportedly decided to snip any deals related to guns, and one Texas gun shop owner is hell-bent on calling them out on it.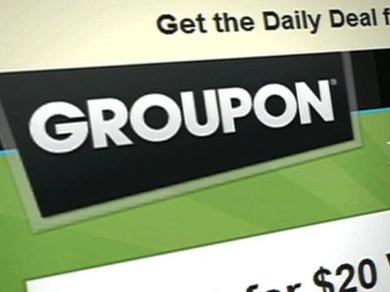 Last Tuesday, Michael Cargill, owner of Central Texas Gun Works in Austin, Texas, set up a Groupon deal for a concealed handgun course that was on track to sell-out within a day.
"On Wednesday, after the President made his speech, the deal just went crazy and it looked like we were gonna max out," Cargill told Austin's Fox affiliate.
He was telephoned and informed by a Groupon representative that, due to his hugely successful offer, he should increase his customer purchase limit from 600 to 1,500 to accommodate user demand.
"Groupon called me up on Wednesday and said, 'Mike, your deal is doing so great that we need to increase the amount of people that can purchase the deal because the deal is going to sell-out in 24 hours.' I said, 'Ok, well go ahead and double it,'" Mr. Cargill told Infowars.com in an exclusive interview.
By Friday, the deal had generated over 1,000 purchases.
"Then they called me up on Friday morning and they said, 'Well the CEO has decided to suspend all gun deals, anything having to do with guns, gun training, shooting clays, gun ranges; they suspended all gun deals," Mr. Cargill told us.
When Cargill asked for an explanation, he says the representative told him, "Well, because of everything that's going on in the media."
"I said, 'Well that's not good enough because this is a concealed handgun license course, this is about gun safety, this is about conflict resolution, and this is about law-abiding citizens learning safety.'"
According to an email provided to AOL's DailyFinance news group, "Groupon confirmed that gun deals have been put on hold until further notice, though it did not provide any insight on the role that CEO Andrew Mason played in canceling the deal."
"All scheduled and current gun-related deals featured on Groupon North America, including shooting ranges, conceal-and-carry and clay shooting, have been placed on hiatus while we review internal standards that shape the deal inventory we feature," Groupon spokeswoman Julie Mossler confirmed in the email. "The category is under review following recent consumer and merchant feedback."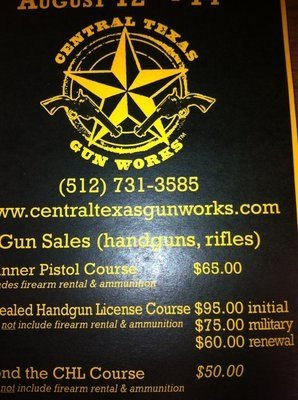 After Cargill reminded the rep that they had a binding contract, the rep reportedly told Mr. Cargill that, according to the contract, Groupon may cancel their deals at any time.
"According to a recent press release, Cargill's Groupon contract does say the company can terminate a deal at any time, but with written notice, which Cargill says he never received," reported Megan Bildner of DailyDealMedia.com.
Cargill told us he has sought legal counsel and is prepared to move forward with a lawsuit against the bargain site, but wants to go one step further by leading a charge in boycotting the company.
"This is a direct attack on lawful gun ownership in this country and this needs to stop," Cargill said. "They're doing a direct attack on people that want to take the time out of their busy schedule to learn gun safety, to learn the laws that surround them carrying a firearm and that needs to stop."
"I'm calling on every American who believes in the right of safe, lawful gun ownership to join me in refusing to hand over even one cent to an organization that clearly has no respect for those of us who, whether for recreation or personal protection, choose to exercise their constitutional right."
Back in August 2012, we wrote how Groupon seemed to champion the Second Amendment when they allowed a firearms safety training center to offer deals on concealed carry courses to Seattle residents.
In response to outrage over the Seattle business's controversial offer, Groupon spokeswoman Mossler stated, "The deals featured on Groupon are largely shaped by our subscribers' tastes and requests; we regularly survey consumers and test new types of features across the country. Shooting ranges have performed well in other markets and we encourage Seattle Residents to let us know what they think."
The Emergency Election Sale is now live! Get 30% to 60% off our most popular products today!