Infowars.com
October 16, 2010
Alex Jones and crew would like to extend thanks to all who made the Infowars Moneybomb a great success. We can now move forward and take the Infowar to the next level. It would not have been possible without your support.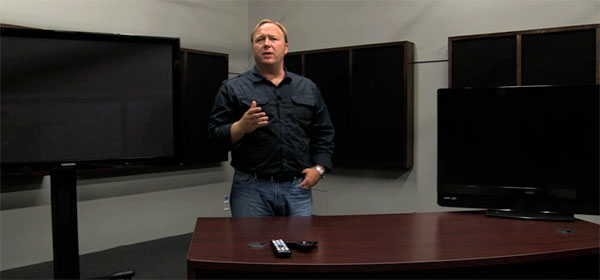 In the coming months, Alex will finish implementing a dynamic social network, now under construction, that will provide a forum and a virtual meetup for activists and kindred spirits. The network represents a key and essential element in the information battle against the elite as they consolidate and move to close down alternative media, be it delivered via the internet or by way of more traditional media such as radio and television.
Thanks to your generous support, further construction on our new media studio and offices will now move forward. The studio will soon encompass 14,000 square feet and be used to produce and deliver multiple programs every week and reach even more people and arm them with the vital information needed to confront the global crime syndicate. The studio will soon be equipped with cameras, lighting, switchers, computers, office equipment, and will have the additional staff needed to make this expansion of the infowar a reality.
Due to the fact we are not supported by the corporate media or the globalist foundations, the Infowars Moneybomb was a necessity. As we expand in the months ahead, more and more people will tune into the truth and awaken to the reality the globalists have in mind for all of us. Taking the Infowar to the next level would not have been possible without your support. Thank you for participating.
The Emergency Election Sale is now live! Get 30% to 60% off our most popular products today!