Ben Child
The Guardian
February 18, 2014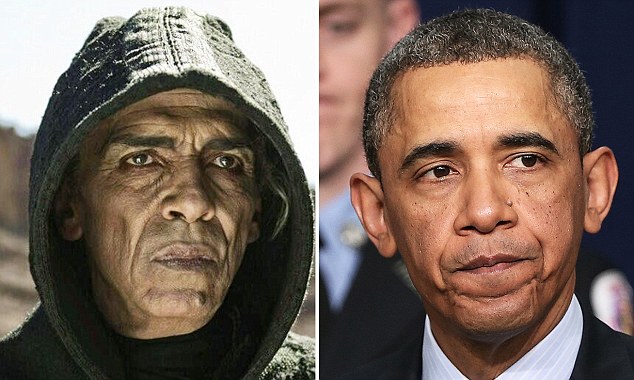 Controversial scenes in which an actor with a startling resemblance to US President Barack Obama portrayed Satan have been cut from the big-screen version of a hit mini-series about Jesus' life.
Producers of Son of God, which is based on the hugely popular 2013 TV mini-series The Bible, said they had removed the offending episodes. The veteran Moroccan actor Mohamen Mehdi Ouazanni, who viewers and commentators said closely resembled Obama, will not appear in the film .
"It gives me great pleasure to tell you that the devil is on the cutting-room floor. This is now a movie about Jesus, the son of God, and the devil gets no more screen time," producer Roma Downey revealed during an interview with the Hollywood Reporter. She said the controversy over Satan's appearance had overshadowed the TV series' intended religious message: "Someone made a comment that the actor who played the devil vaguely resembled our president, and suddenly the media went nuts," Downey said. "The next day, when I was sure everyone would only be talking about Jesus, they were talking about Satan instead.
The Emergency Election Sale is now live! Get 30% to 60% off our most popular products today!