Abby Ohlheiser
The Wire
March 19, 2014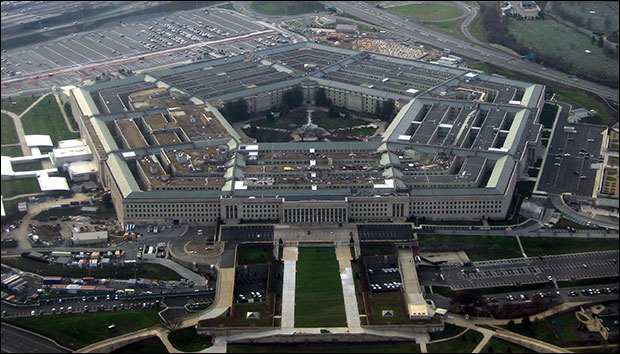 Here's another item for the (long) list of spectacular waste in the Pentagon's budget: a $2.7-billion intelligence program that's supposed to help Army troops on the ground collect and use intelligence on enemy fighters. It sounds like a good idea, but the thing is, the Army's Distributed Common Ground System doesn't actually do that, according to report from Foreign Policy. The article cites an internal assessment of the DCGS's effectiveness, long requested by Congress but kept under wraps by the Pentagon for eight months. Probably because they didn't feel like talking about such a spectacular failure.
The existence of DCGS is hardly a secret. Raytheon, Northrop Grumman, Lockheed Martin, and General Dynamics — all the major defense contractors — were all involved in creating it, and it's featured on the Army's website as "an enterprise system that will replace the Army's multiple intelligence ground processing systems currently in the field." The Army even has promotional videos showing DCGS in action. But according to some troops, the DCGS is very difficult to use and too slow to be practical for the on-the-ground situations for which it was designed.
The Emergency Election Sale is now live! Get 30% to 60% off our most popular products today!