R.G. Yoho
Clash Daily
December 9, 2013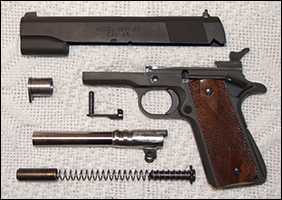 There are very few things that are predictable in this country.
One thing that is predictable is: You can always count on the Obama administration to do the dishonorable thing.
The latest example of this fact is the Justice Department's recent attempt to prosecute law-abiding citizens who purchase a gun and later sell that gun to another law-abiding citizen.
Pick up the next evolution of activated nascent iodine today with Survival Shield X-3 now at 60% off!