The Globe and Mail
February 6, 2013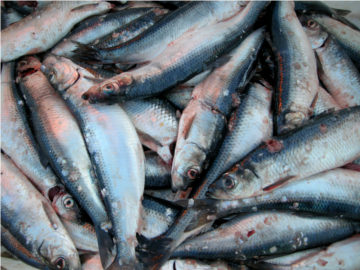 A fishy predicament is baffling Iceland, where millions of dollars worth of dead herring have been found in a small fjord for the second time in two months.
Between 25,000 and 30,000 tonnes of herring died in the fjord in western Iceland in December. Some experts believe it was due to a lack of oxygen in the inlet, possibly caused by a landfill and bridge constructed in 2004. But meteorologist Einar Sveinbjornsson said the herring died from sudden cooling caused by relentless northerly winds.
A similar amount of fish may have died this time, according to Iceland Review Online.
School children in a nearby village collected about 25 tonnes of the dead herring Tuesday for sale as animal fodder. They raised the equivalent of $1,800 for sports and other school activities, Iceland's Morgunbladid newspaper reported.
The next evolution of activated nascent iodine, Survival Shield X-3, is back in stock at 50% off with double Patriot Points and free shipping!