Matt Labash
The Weekly Standard
April 18, 2014
"Just because something bears the aspect of the inevitable one should not, therefore, go along willingly with it." ​—​Philip K. Dick
The first time I saw someone wearing Google Glass in the wild, I was standing at a friend's party at South by Southwest Interactive in Austin​—​the place where the tech world gathers each year to gleefully discover what next big "innovation" will eventually displace you. The party hotel was trendily down-market, a retro motor-court, but one where the house marinates its own cocktail olives while serving pepper-glazed bacon at Saturday jazz brunch.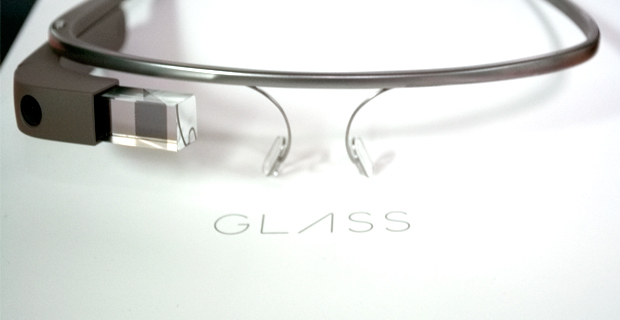 As I stood there among media types and Nerd-World machers, draining my fourth Lone Star beer, trying to drown out the sound of all the buzzwords​—​disruption! .  .  . big data! .  .  . The Cloud!​—​that's when I saw him, with the future sitting on his face, or at least what will become the future if Google has its way. And with $59.8 billion in annual revenue and 70 percent of the world's advertising-optimized Internet search market in its back pocket (figures I just Googled), Google often has its way.
There he was in his Google Glass, which, if you're a shut-in who's escaped the last two years of unremitting hype, is Google's foray into wearable face computers. Not yet released to the public (it's currently in its beta phase, and is in the hands of developers, "Glass Explorers," and tech-world beautiful people, such as they are), Glass essentially puts a smartphone, including camera, videorecorder, and Internet, on your eye. The Glasshole, as the Glass-wearing elect are now commonly called, stood there in his lensless frames. Or not so much frames, as a titanium bar draped across his brow, to which is affixed a rectangular three-quarter-inch LED display over one eye, and a colorful plastic "touchpad" arm that rests over one ear and also holds the circuitry. Curiosity-seekers, ooohing-and-ahhhing, thronged like he was a carnival exhibit. A Glassholier-than-thou shadow crept over his countenance, his facial muscles toggling between smugness and self-consciousness. As with most Glassholes, it wasn't entirely clear if he was wearing Glass, or Glass was wearing him.
Take advantage of one of nature's most hardworking nutrients with Vasobeet now at 60% off!