Jamie Dupree
Atlanta Journal Constitution
May 5, 2011
If you've been searching the internet for photos about the aftermath of the U.S. military raid that took out Osama Bin Laden, you might have paused when you saw some of the wreckage of the helicopter that was left behind by American commandos.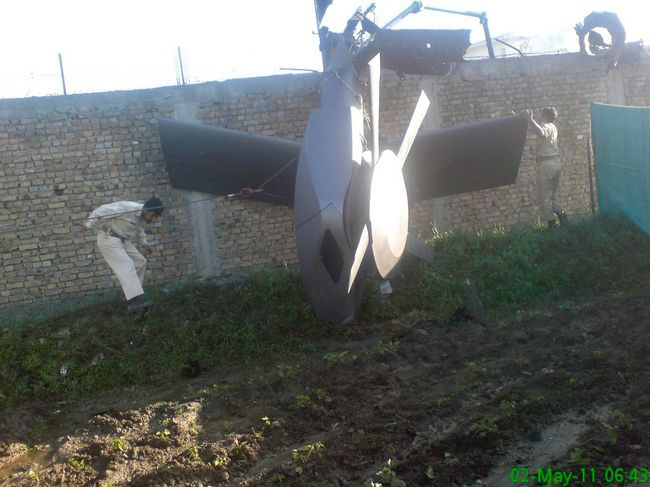 Supposedly it was a top secret, stealth Black Hawk helicopter – what you see here is the tail assembly, which was not blown to bits by the commando team.
The odd looking items on that tail portion would explain why the NAVY Seals tried to blow it up, so nobody could figure out what it was.
The chopper suffered damage when it made a hard landing in the courtyard of the hideout used by Bin Laden and his family.
{openx:49}