President Trump swiftly terminates (former) FBI Director James Comey in a new illustration by political artist Ben Garrison.
New #BenGarrison #Cartoon #Comey #YoureFiredComey #ComeyFiring NEXT! #DraintheSwamp drainage! read more at https://t.co/vd8BqRjqTK pic.twitter.com/CMrtuPPR6q

— BenGarrison Cartoons (@GrrrGraphics) May 10, 2017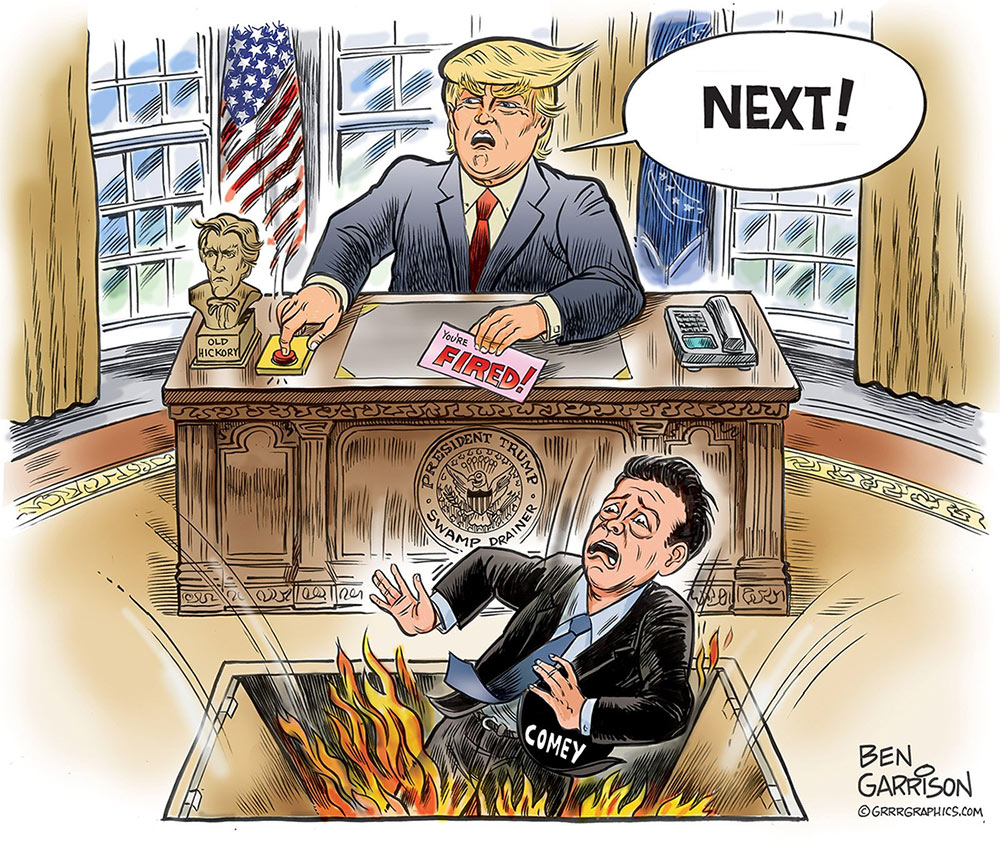 Check out last week's interview with Mr. Garrison:

By the way, Infowars' most powerful product is back in stock! Get DNA Force Plus up to 50% off now!