More American manufacturing workers are employed today than at any time in the last ten years as President Trump's 'America First' economy seeks to protect U.S. industry and jobs with tariffs, less immigration, and tax relief.
In June 2018, Trump's booming economy delivered an additional 36,000 manufacturing jobs for American workers, many of whom have had their livelihoods destroyed by job-killing free trade deals like NAFTA and KORUS.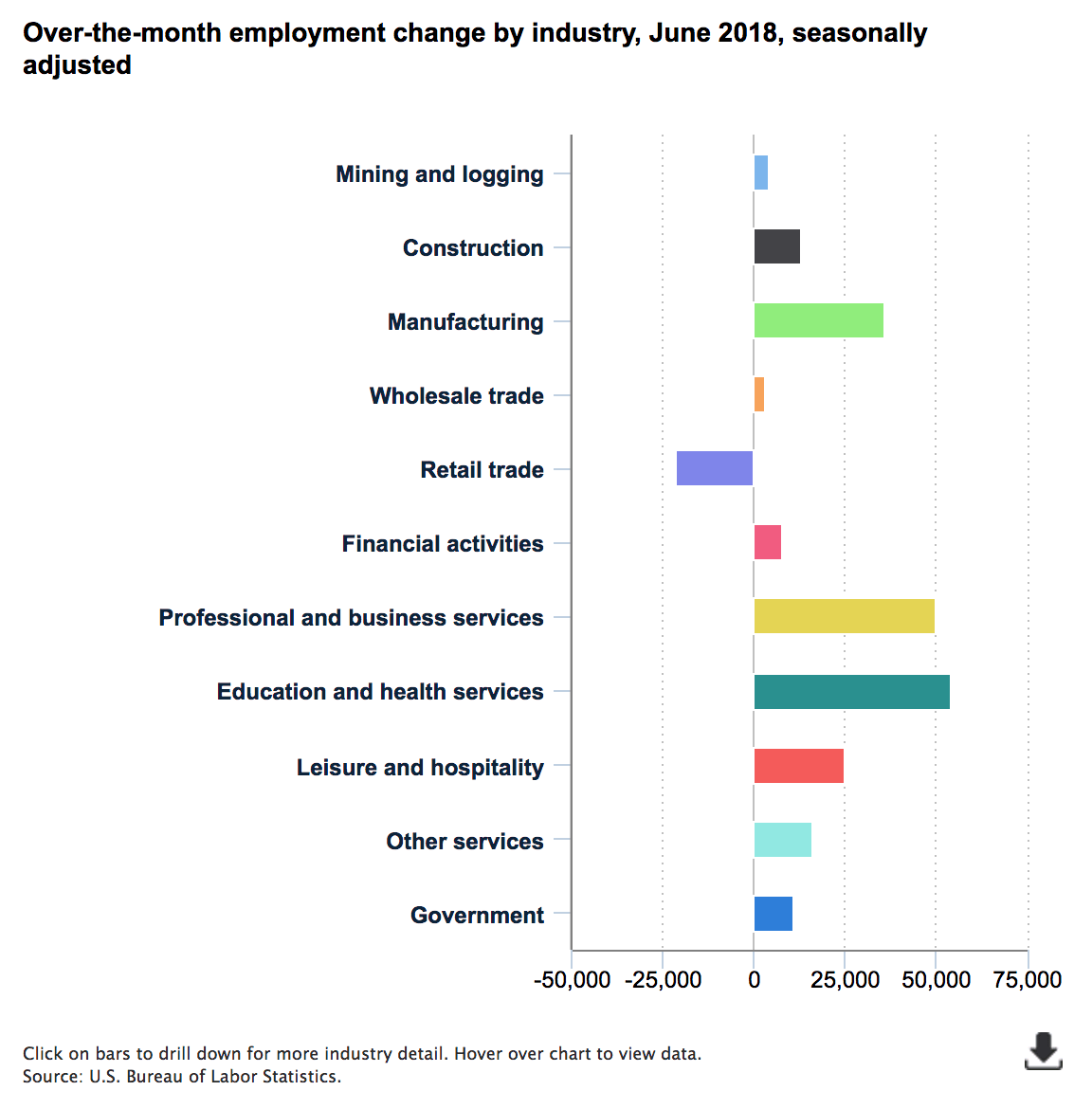 Specifically, in the metals manufacturing industry, Trump's tariffs on imported steel, aluminum, and Chinese electronics seems to have boosted U.S. job growth — with 7,000 new jobs in manufacturing fabricated metal products, 5,000 new jobs in manufacturing computer and electronic products, and 3,000 new jobs in manufacturing primary metals.
Additionally, 12,000 car and vehicle parts manufacturing jobs were created in June. In the past year, there have been 285,000 new manufacturing jobs added to the U.S. economy as Trump encourages and incentivizes companies to move production back to the country.
The Reopen America Back to School Special is now live! Save up to 60% on our most popular items!