LA Times
November 17, 2012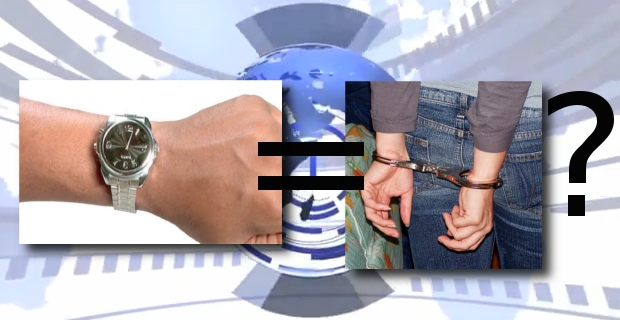 A Southern California resident is in custody after authorities say he tried to board a plane in Oakland with a watch modified by materials that could have been part of a bomb.
Geoffrey McGann, 49, of Rancho Palos Verdes was taken into custody Thursday about 7:30 p.m. in Terminal 2 of Oakland International Airport. He attracted the attention of authorities after placing a coat and an unusual watch in a plastic bin bound for the screening machine.
The watch included a toggle switch, wires and a circuit board, Sgt. J.D. Nelson, a spokesman for the Alameda County Sheriff's Department, said Friday.
The Reopen America Back to School Special is now live! Save up to 60% on our most popular items!