The social media speech police have arrested another innocent victim as Twitter just banned popular Trump supporter and Breitbart contributor @PizzaPartyBen with no warning or reason given, despite an impeccable record and over 72,000 followers.
As has become their modus operandi, Twitter killed the account in the middle of the night, causing an uproar with his friends, fans, high-profile admirers and free speech advocates in the alternative media.
"I woke up at 2am my time and had over 200 text messages asking about what happened," Ben told Infowars.

Yesterday, Ben posted, "I'm Muslim now," which was likely the excuse Twitter had been waiting for to banish him, despite the fact that Ben could very well have been serious, and thus Twitter could be accused of practicing 'Islamophobia.'
"Nothing Jack Dorsey does will change the fact that Donald Trump is our president," Ben told Infowars, referring to the Twitter CEO and kingpin social justice warrior who has made it a mission to knock Trump supporters off his platform, such as Ben's close friend, Milo Yiannopoulos.

Ben is also famous for his love of firearms and the 2nd Amendment, often posting photos of himself shooting rifles in his home state of Alaska, which has likely earned an even bigger target on his back with the anti-conservative social media giant.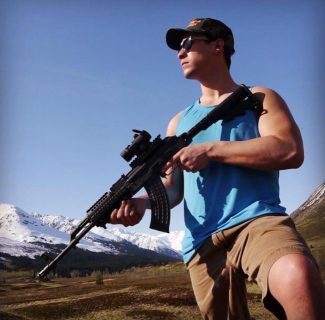 Ben was recently attacked in a hit piece on Donald Trump by Vox , who baselessly called him an "anti-semite," which would make his close friendship with the Jewish Yiannopoulos quite peculiar and contradictory.
Shortly after, Vox issued a retraction.
"Vox Media was forced to issue a humiliating correction and apology today after falsely labelling popular social media figure, Donald Trump supporter, and Breitbart contributor 'Pizza Party Ben' an anti-Semite, after Breitbart challenged the website to justify the label," reported Breitbart.
"Twitter broke the #1 rule: don't mess with dudes that wear makeup," warned Ben.
The social media platform, once loved as a tool for speaking freely and sharing thoughts with like-minded users, has chosen to purge non-leftist voices from the site, which has lead to a steep decline in the company's value in recent years.
Also, make sure to get your boost of zinc and pregnenolone today with The Real Red Pill now at 50% off!