AFP
November 20, 2012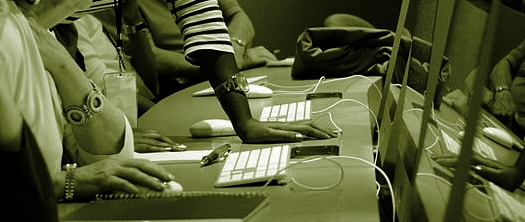 Photo by Knight Foundation, via Wikimedia Commons
Indian police said Monday they had arrested a woman for criticising on Facebook the total shutdown of Mumbai after the death of politician Bal Thackeray, as well as a friend who "liked" the comment.
The pair, both aged 21, were arrested for "hurting religious sentiments" and bailed on Monday afternoon by a court in the town of Palghar, north of Mumbai, Police Inspector Shrikant Pingle told AFP.
"The police had sought 14 days judicial custody for the two girls," he said.
[…] "Her comment said people like [politician Bal] Thackeray are born and die daily and one should not observe a 'bandh' (city shutdown) for that," Police Inspector Uttam Sonawane told the Mumbai Mirror.
The Emergency Election Sale is now live! Get 30% to 60% off our most popular products today!