Xinhua
May 12, 2014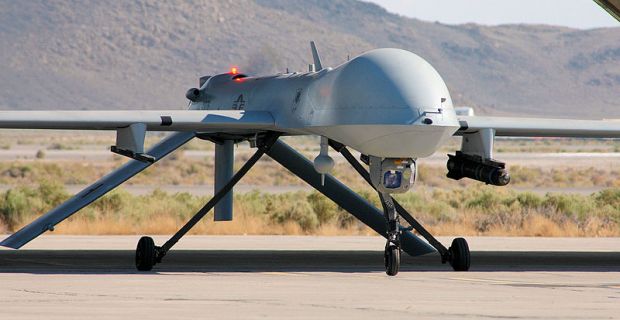 A U.S. drone strike killed four suspected al-Qaida militants in northeast Yemen on Monday morning, officials and tribesmen said.
The strike hit the suspects' car in Husoon village of Al- Shabwan tribal area in the northeast province of Marib, killing the four men inside, they said.
The Yemeni army, backed by U.S. military support, waged a wide- scale assault on al-Qaida strongholds since last week in the country's southern territories, killing scores of militants.
The Yemeni Defense Ministry announced Thursday that army troops have dislodged al-Qaida militants from their last bastion in the southeastern province of Shabwa after two weeks of fighting.
The al-Qaida in the Arabian Peninsula (AQAP) has vowed to hit back in main cities including the capital.
The AQAP, known locally as Ansar al-Sharia, is considered a major threat to the Yemeni government and to neighboring oil-rich Saudi Arabia.