David Meyer
gigaom.com
October 23, 2013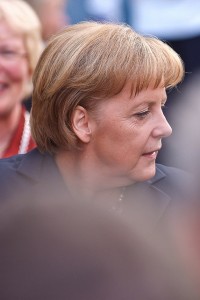 Yet more awkwardness looms at Thursday's U.S-EU summit. On top of growing anger over Edward Snowden's NSA revelations, Angela Merkel has reportedly had a strong word with Barack Obama over the likely tapping of her phone.
According to a German-language report in Der Spiegel on Wednesday, research undertaken by the same publication suggested that U.S. intelligence services may have bugged the chancellor's cell phone. Germany's own security agencies deemed the information serious enough to warrant confronting the Americans.
Der Spiegel noted that, when it asked the U.S. National Security Council for comment, it was told that — in the present tense — Merkel's communications were not being monitored.