Kurt Nimmo
Infowars.com
May 9, 2014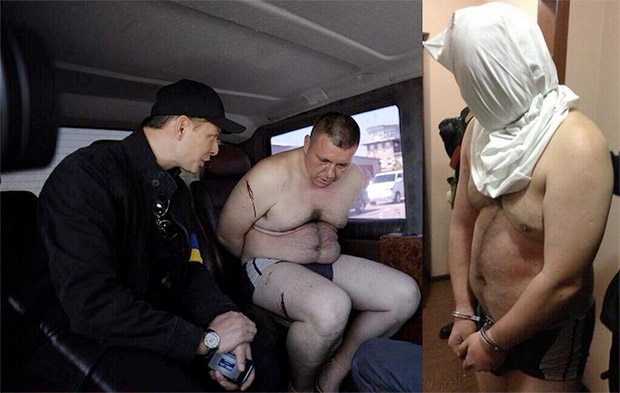 In the United States, presidential candidates flip-flop, kiss babies for photo ops, and stick pretty close to the establishment script.
In Ukraine it is a different story. Presidential candidates there dress up in black paramilitary uniforms and interrogate separatist leaders stripped down to their undies. Photos are taken and posted on Twitter for adoring fans back in Kyiv.
The man stripped down is Igor Khakimzyanov, commander of the Donetsk People's Republic Army. The man in the fashionable blackshirt uniform is Verkhovna Rada member Oleh Lyashko. He is known for advocating the execution of Ukrainians in Crimea who voted to secede from the country after a coup government rife with fascists took over with the blessing of the U.S. State Department.
No word on Khakimzyanov's fate or if Lyashko and his comrades had help rounding up with opposition now that the CIA and FBI are running the effort to eliminate the opposition.
The Emergency Election Sale is now live! Get 30% to 60% off our most popular products today!