Revelation throws new doubt over safety of foods
Sean Poulter
DailyMail.co.uk
January 22, 2013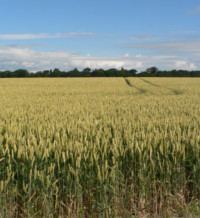 Photo by cathietinn, via Wikimedia Commons
A virus gene that could be poisonous to humans has been missed when GM food crops have been assessed for safety.
GM crops such as corn and soya, which are being grown around the world for both human and farm animal consumption, include the gene.
A new study by the EU's official food watchdog, the European Food Safety Authority(EFSA), has revealed that the international approval process for GM crops failed to identify the gene.
As a result, watchdogs have not investigated its impact on human health and the plants themselves when assessing whether they were safe.
Our Christmas in July sale is in its FINAL HOURS! Get up to 60% off on our hottest products while you can!