Donna Anderson
Infowars.com
November 12, 2012

If you're one of the 23 million Americans currently out of work or underemployed then buck up. It might interest you to know that US manufacturers currently have 3 million job openings. And according to a report on "60 Minutes" last night, the only thing standing between you and a paycheck is a little thing called a "skills gap."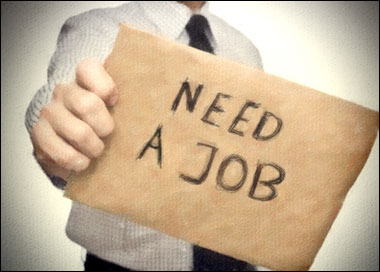 According to Brian Pitts, the "60 Minutes" correspondent covering last night's story, the idea that American manufacturers have all taken their jobs out of the country is an exaggeration. There are still plenty of manufacturing plants here in the states. Right now, Pitts says, there are more than 3 million job openings in the US, and as many as 500,000 of those jobs aren't being filled because employers can't find qualified workers.
Pitts took his "60 Minutes" show on the road to Nevada to visit with Karl Hutter, the new chief operating officer of Click Bond in Carson City. Nevada has the highest unemployment rate in the country. In 2010 the unemployment rate in Nevada shot up to 14.9 percent and it's consistently stayed well above the national average. Yet there are thousands of job openings across the state.
Click Bond manufactures fasteners. Their largest customer is the Defense Department. They currently employ 325 people and they need to hire more. The challenge, says Hutter, is finding qualified people who can handle the computer controlled machines in their manufacturing facility. Employees need to be able to program the computers, operate the machines, fix the machines when they break down, and inspect the fasteners to make sure they're up to spec.
According to Ryan Costella, head of Strategic Initiatives at Click Bond, there's a skill gap at entry level positions.
"It's those basic skill sets. Show up on time, you know, read, write, do math, problem solve. I can't tell you how many people even coming out of higher ed with degrees who can't put a sentence together without a major grammatical error. It's a problem. If you can't do the resume properly to get the job, you can't come work for us. We're in the business of making fasteners that hold systems together that protect people in the air when they're flying. We're in the business of perfection."
While Costella says Click Bond has done everything they can to find qualified workers, he never talks about what they actually do. Do they simply hang a "Help Wanted" sign in the window or do they actually hold job fairs to let the community know what they're looking for and what they have to offer?
And Hutter leads you to believe that the problem is a lack of education and drive, that people looking for a job today can't read or write, can't do math or solve problems. "We can't find enough students who are interested in pursuing these trades. Because it seems hard? I don't know. Because it seems like you have to do math? I don't know."
But he only briefly touches on the fact that the "math" skill the company is looking for involves much more than basic addition or multiplication. Not only do Click Bond employees have to know how to program the computers they're working on, they also have to have at least high school level trigonometry skills.
In exchange for these math and computer programming skills, which for most people would most likely require some measure of secondary education, Click Bond is willing to pay newly hired employees $12 per hour. In Nevada, the average hourly wage covered by unemployment in 2011 was $20.13.
Pitts also talked with Klaus Kleinfeld, German-born CEO of Alcoa in Whitehall, Michigan. Alcoa employs 2,200 people working three shifts a day, seven days a week, producing parts to make jet engines 50 percent more fuel efficient.
Kari Belanger had an engineering degree when she was hired by Alcoa and Kleinfeld lamented the fact that Alcoa had to train her to program their robots, work that was done by hand 50 years ago. And Kleinfeld also said Alcoa helped pay for Rod Coley to go back to school to get his engineering degree so he could X-ray parts before they leave the factory.
The Alcoa plant currently has 27 job openings, but Kleinfeld says that Alcoa absolutely has no problem with a skills gap, but it sure would be a lot easier if people would "get an education." Says Kleinfeld, "The environment is changing all the time. And if you don't stay on top of things, you know, somebody will eat your lunch."
Asked why he believes there's a skills gap, Kleinfeld responded, "Well, this is not a society where you can tell somebody what– where to go work, or where to– what education to get, right? "
While there may very well be 500,000 job openings in manufacturing facilities across the nation, these jobs require a specialized skill set that wasn't required even a decade ago. Kleinfeld implied it, but Hutter made it perfectly clear – employers are not willing to pay to train employees anymore.
"I can't afford to develop every worker that I need from scratch. One, that's not my core competency. I'm– we're not a school, we're a company. We can't do that well. Two, we can't afford to do that. If we actually had to do that from scratch, even if we could, the jobs would have to go somewhere else, because it's simply not economically tenable to do that."
So, guess who is training these employees, now. That's right. The American taxpayers. Click Bond and other manufacturers in the area designed a training program for local community college to take unemployed people, give them aptitude and attitude tests, and then train them for open jobs.
In the past, employers invested in human resource departments and educated their management people on how to screen applicants, using these same aptitude and attitude tests, then they paid their managers to train those new hires. Apparently that system is no longer cost-effective so now it's been turned over to the taxpayers to subsidize yet another area of American business that refuses to adapt to stay competitive, choosing instead to just wait for a government bail-out.
American manufacturers are always tooting their own horn, saying they have state-of-the-art manufacturing processes and they're competitive with everyone in the world. But if they can't afford to train their own employees, and if they can't afford to hire them in at a living wage, then just how state-of-the-art are their processes and how competitive are they? And at whose expense?
The Emergency Election Sale is now live! Get 30% to 60% off our most popular products today!