PressTV
January 19, 2013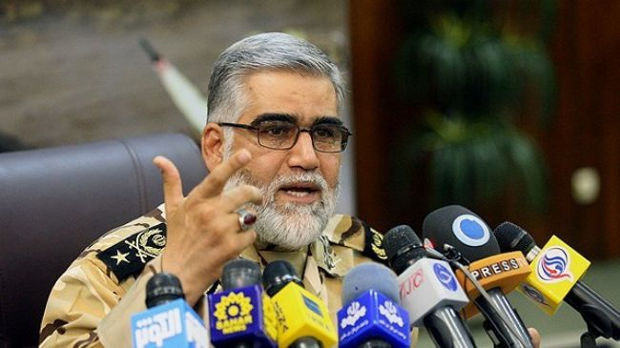 Commander of the Iranian Army Ground Forces Brigadier General Ahmad-Reza Pourdastan (file photo) via PressTV
A senior Iranian commander says the United States planned the 9/11 terrorist attacks to use them as pretext to invade the energy-rich Middle East.
"The US, looking for a pretext to invade the Middle East, masterminded the 9/11 incident and pointed an accusing finger at Muslim countries," Commander of the Iranian Army Ground Forces Brigadier General Ahmad-Reza Pourdastan said on Saturday.
Pourdastan added that following the fall of the Soviet Union, the US introduced itself as the world's sole superpower and moved to instill the new world order to prove its supremacy.
[…] "To achieve that goal, they launched preemptive attacks on Afghanistan and Iraq, and Iran was their next target, but wise policies adopted by the Leader of the Islamic Revolution Ayatollah Seyyed Ali Khamenei along with the unity of the Iranian nation prevented them from achieving their objective," Pourdastan said.
Our Christmas in July sale is now live! Get double Patriot Points and free shipping on our hottest products!