Emily Jane Fox
CNN Money
November 18, 2012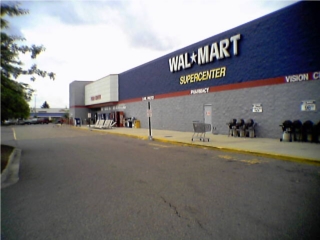 Photo by SchuminWeb, via Wikimedia Commons
As Wal-Mart workers prepare to stage a walkout on Black Friday, the world's largest store is fighting back.
Wal-Mart has filed a complaint with a federal agency accusing one of the largest labor unions in the country of unlawfully organizing picket lines, in-store "flash mobs" and other demonstrations in the past six months.
In its complaint Thursday, Wal-Mart said the United Food and Commercial Workers Union and it's subsidiary known as OURWalmart, of trying to force it into collective bargaining even though it is not the official union for Wal-Mart's employees. The UFCW represents over 1 million meat packers and food industry workers.
The Emergency Election Sale is now live! Get 30% to 60% off our most popular products today!