Attorney Tyler Nixon (@TylerPNixon) and Code of Vets founder Gretchen Smith (@cov_Gretchen) join Owen Shroyer to break down the need to reopen America on this LIVE Friday edition of War Room, transmitted weekdays 3-6PM CT.
Also catch the streams at infowars.com/show and Banned.video.
Make sure to follow Owen on Tik Tok: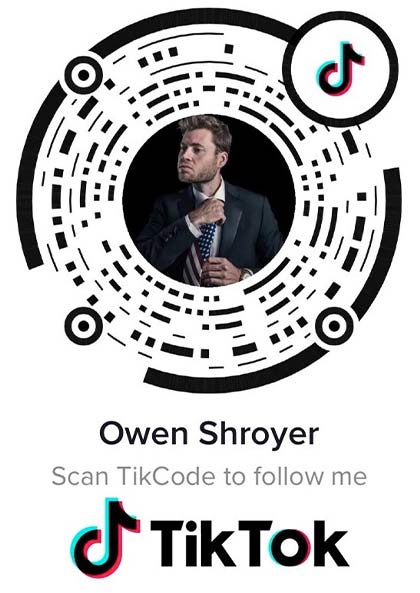 Also follow on Telegram!

---
Alex Jones Show: Alex Jones Issues Emergency Message to President Trump
It's now official: Communist China is directing Big Tech censorship of the American people, Congress & the Pentagon – God help us
Twitter is banning Americans like Owen Shroyer and others for promoting their First Amendment rights of peaceful assembly. Is Trump going to do something about this, or will he allow Chinese censorship to take over social media, whose platforms were key to his 2016 victory? Tune in now!
---
David Knight Show: Coming Next – Solitary Confinement & Digital Gulag
Tune in to this exclusive program for the latest coronavirus updates and more
On this Friday transmission of The David Knight Show, we'll look into the future the global elite are creating for the world as they use COVID-19 to usher in an era of electronic tracking, "stay-at-home" orders and other authoritarian measures.
Share this censored broadcast to to alert your friends and family!
---
Watch Live: Coming NEXT: Solitary Confinement & Digital Gulag https://t.co/0ozxr57LgQ

— David Knight (@libertytarian) April 17, 2020
Our 4th of July Super Sale has been extended! Get double Patriot Points and free shipping on the hottest items!