Owen Shroyer hosts this LIVE edition of War Room, weekdays 3-6 p.m. CT.
Also catch the streams at infowars.com/show and Banned.video.
Make sure to follow Owen on Tik Tok: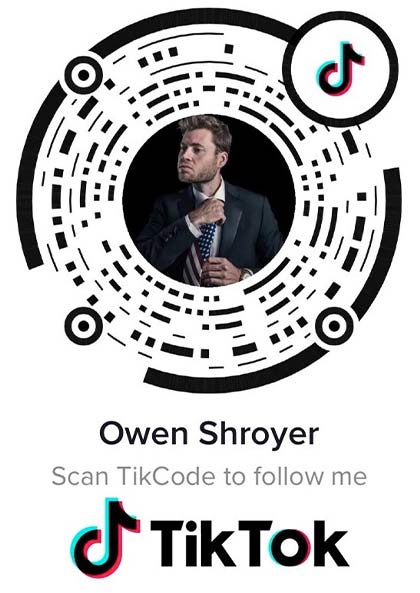 ---
Alex Jones Show: Dem Governors to Hold States Hostage in Coronavirus Lockdown
This allows the Deep State to hold the people & the economy hostage, triggering a depression & civil unrest, driving Trump from office – Watch Live!
Democratic governors are trying to crash the economy by shutting down businesses across America for months. They're doing this to try and remove President Trump from office, as the economy cannot sustain a shut down of this long without going into a depression. Please share this link to get the word out about this diabolical plan!

Follow Infowars on Telegram:

---
David Knight Show: Coronavirus – Protect Your Health & Prepare For The Evolving Police State
Americans hope to protect life, liberty and happiness amid the crisis, but government has other plans.
On this Wednesday broadcast of The David Knight Show, we'll cover the emergency coronavirus relief bill just revealed by The White House and Senate leaders of both parties, the news that Prince Charles has tested positive for COVID-19 and much more news.
Also, Sen. Josh Hawley (R-MO) is calling for an investigation into China's "cover-up" of the early spread of coronavirus, gun shops around the country are being forced to close and the Mayor of Los Angeles, California is threatening to cut off the water and power of stores that remain open during the county's "safer at home" ordinance.
---
Watch Live: Coronavirus: What You Need To Protect Your Health; Life, Liberty And The Evolving Police State https://t.co/Yef1LWtkli

— David Knight (@libertytarian) March 25, 2020
The Emergency Election Sale is now live! Get 30% to 60% off our most popular products today!