Owen Shroyer hosts this LIVE edition of War Room, weekdays 3-6 p.m. CT.
Also catch the streams at infowars.com/show and Banned.video.
Follow Owen on Tik Tok: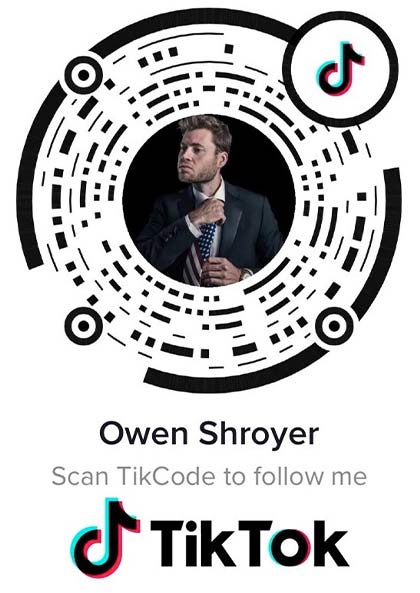 Also, follow Owen on Telegram:

---
Alex Jones Show: Emperor Trump? 45 Threatens to Keep Troops in Iraq Unless Billions in Ransom Paid
Alex Jones is live on air right now breaking down this shocking development & talking calls from Aussies ravaged by the fires
What is President Trump doing? Tune in as Alex Jones reveals why he's against an expanded war in Iraq. Also, Jones breaks down the Australia wildfires and how the carbon tax cult is seizing the tragedy to push for more planetary government and taxation:

Be sure to follow Infowars on Telegram.
---
David Knight Show: The Future Of Iran And The Unmasking Of The Hollywood Elite
Ricky Gervais obliterated America's top entertainers
On this Monday transmission of The David Knight Show, guest host Greg Reese will break down the tense situation between America and Iran, Ricky Gervais' verbal assault on Hollywood and much more.
Remember, it is more important than ever to share this link with Infowars being censored by Big Tech.
---
Watch Live: The Future Of Iran And The Unmasking Of The Hollywood Elite https://t.co/F9ndvsSY96

— David Knight (@libertytarian) January 6, 2020
---
By the way, people who know what's coming are taking advantage of the up to 50% off savings on our storable food!