The Obama regime wiretapped opposition candidate Donald Trump's campaign manager Paul Manafort during and after the 2016 election, according to a report from CNN.
This is Watergate 2.0.
From CNN:
Washington (CNN) – US investigators wiretapped former Trump campaign chairman Paul Manafort under secret court orders before and after the election, sources tell CNN, an extraordinary step involving a high-ranking campaign official now at the center of the Russia meddling probe.

The government snooping continued into early this year, including a period when Manafort was known to talk to President Donald Trump.

Some of the intelligence collected includes communications that sparked concerns among investigators that Manafort had encouraged the Russians to help with the campaign, according to three sources familiar with the investigation. Two of these sources, however, cautioned that the evidence is not conclusive.
Shocker. It's been over a year at this point chasing Russian phantoms. This was nothing but an excuse for the Obama regime to spy on their political opposition.
Trump's tweets were right:
How low has President Obama gone to tapp my phones during the very sacred election process. This is Nixon/Watergate. Bad (or sick) guy!

— Donald J. Trump (@realDonaldTrump) March 4, 2017
Terrible! Just found out that Obama had my "wires tapped" in Trump Tower just before the victory. Nothing found. This is McCarthyism!

— Donald J. Trump (@realDonaldTrump) March 4, 2017
CNN continues:
Special counsel Robert Mueller's team, which is leading the investigation into Russia's involvement in the election, has been provided details of these communications.

A secret order authorized by the court that handles the Foreign Intelligence Surveillance Act (FISA) began after Manafort became the subject of an FBI investigation that began in 2014. It centered on work done by a group of Washington consulting firms for Ukraine's former ruling party, the sources told CNN.

The surveillance was discontinued at some point last year for lack of evidence, according to one of the sources.

The FBI then restarted the surveillance after obtaining a new FISA warrant that extended at least into early this year.

Sources say the second warrant was part of the FBI's efforts to investigate ties between Trump campaign associates and suspected Russian operatives. Such warrants require the approval of top Justice Department and FBI officials, and the FBI must provide the court with information showing suspicion that the subject of the warrant may be acting as an agent of a foreign power.

It is unclear when the new warrant started. The FBI interest deepened last fall because of intercepted communications between Manafort and suspected Russian operatives, and among the Russians themselves, that reignited their interest in Manafort, the sources told CNN. As part of the FISA warrant, CNN has learned that earlier this year, the FBI conducted a search of a storage facility belonging to Manafort. It's not known what they found.

The conversations between Manafort and Trump continued after the President took office, long after the FBI investigation into Manafort was publicly known, the sources told CNN. They went on until lawyers for the President and Manafort insisted that they stop, according to the sources.

It's unclear whether Trump himself was picked up on the surveillance.
Yeah, sure. Spying on Trump and his campaign was the goal.
[…]The Justice Department and the FBI have denied that Trump's own "wires" were tapped.

While Manafort has a residence in Trump Tower, it's unclear whether FBI surveillance of him took place there.

Manafort has a home as well in Alexandria, Virginia. FBI agents raided the Alexandria residence in July.

The FBI also eavesdropped on Carter Page, a campaign associate that then candidate Trump once identified as a national security adviser.Page's ties to Russia, including an attempt by Russian spies to cultivate him, prompted the FBI to obtain a FISA court warrant in 2014.
Turns out the "crazy conspiracy theorists" were right again. As NSA whistleblower William Binney said, the US government is spying on everyone, everywhere.
Now, we appear to have confirmation the Obama regime went full-Nixon and spied on Trump's campaign chairman Paul Manafort and campaign associate Carter Page during the election.
Why isn't DOJ head Jeff Sessions looking into this?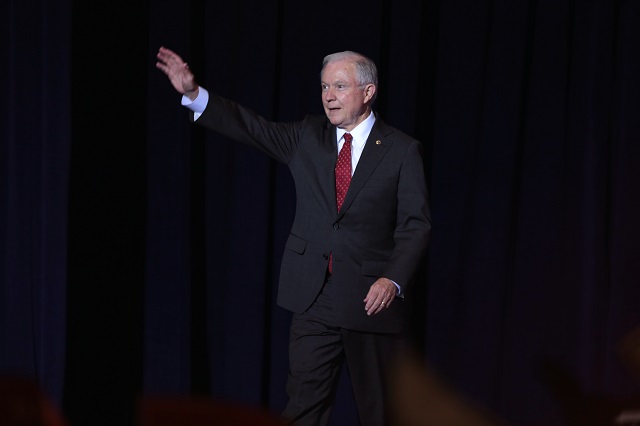 Why aren't the House and Senate intelligence committees looking into this?
Is it because they've been compromised by the deep state?
They've been probing this Russia scam for a year with no evidence of any wrongdoing, yet here there's massive evidence of a criminal conspiracy and they won't lift a goddamn finger.
Republican Devin Nunes of California was the only representative on the House Intelligence Committee willing to look into this scam and he was forced to recuse himself shortly thereafter.
Infowars' most powerful product is back in stock! Get DNA Force Plus at 60% off now!