Paul Harris
Guardian.co.uk
June 22, 2012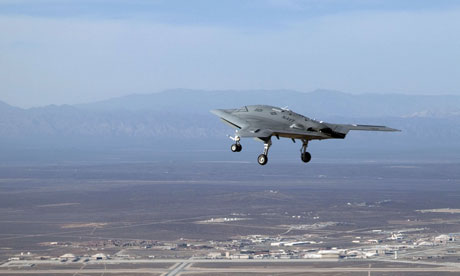 Guardian: US drone at Edwards air force base.Photograph: Keystone/Zuma/Rex Features
The Obama administration has sought to block the release of documents related to its use of robot drones to strike suspected terrorists overseas, claiming that it can still not admit that the secretive program of targeted killing exists.
The American Civil Liberties Union (ACLU) and the New York Times have both submitted freedom of information requests to the department of justice, the CIA and the Pentagon seeking information about the program. They have now gone to court to try and force the government to answer those requests and release details of its activities.
However, in a motion filed just before midnight ET on Wednesday, the government asked for the cases to be dismissed, saying that to release information would hurt national security, even while still insisting it cannot admit any such program of targeted killing exists.
Our premium quality vitamin D3 nutritional supplement, Winter Sun Plus, is now back in stock at 50% off with double Patriot Points and free shipping!