Susan Jones
New York Daily News
April 16, 2014
Federal authorities have lodged two criminal charges against a Phoenix woman accused of throwing a shoe at Hillary Rodham Clinton while she gave a convention speech at a Las Vegas Strip resort.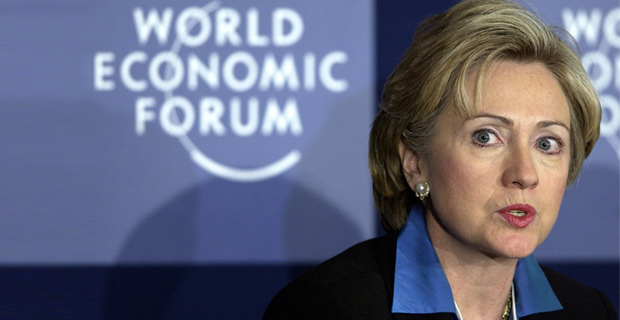 Alison Michelle Ernst, 36, didn't respond to a phone message Monday about the charges of trespassing and violence against a person in a restricted building, which were filed Sunday in U.S. District Court in Las Vegas.
She could face up to a year in federal prison on each charge if she's convicted. A court date wasn't immediately set, and it wasn't clear if Ernst had a lawyer.
Also, make sure to get your boost of zinc and pregnenolone today with The Real Red Pill now at 60% off!