The French government has been ridiculed for producing a poster that is supposed to help identify potential jihadists – with one suggestion that giving up baguettes is a telltale sign.
They claim pointers that someone is being radicalised by Islamist fanatics include alarm bells such as losing interest in sports, rejecting members of their family and changing eating habits.
The poster was launched as part of a new £320million campaign to counter terrorism in the wake of the Charlie Hebdo attacks in early January, when 17 innocent people were killed over three days.
But the attempt to inform the public backfired, with many ridiculing it for some of the suggestions made in the Stop Jihadism poster.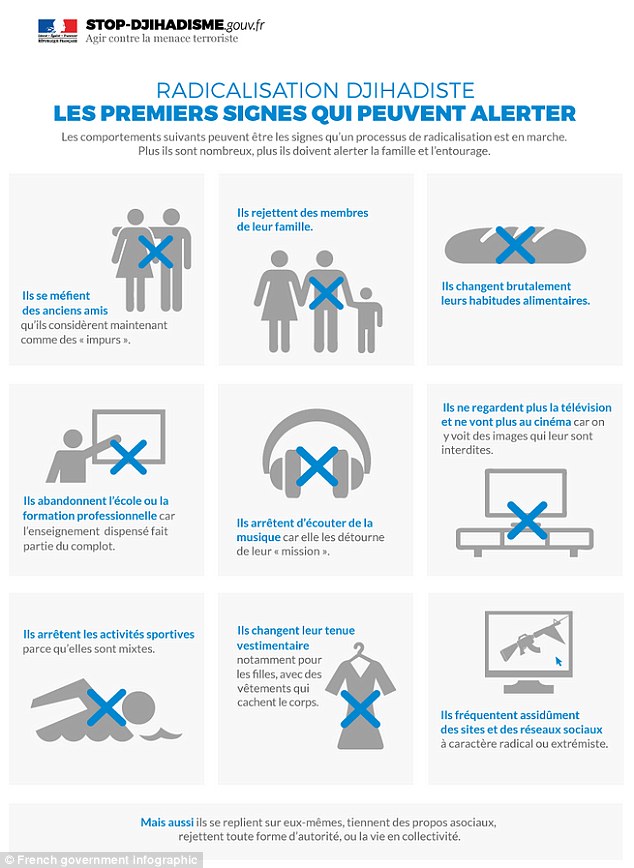 Our powerful DNA Force Plus is now back in stock at 50% off with double Patriot Points and free shipping!